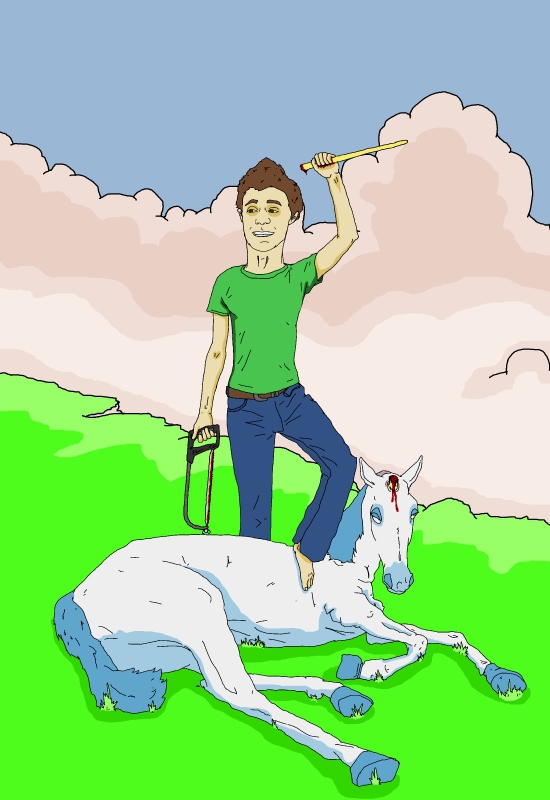 Click for a bigger version

How this came about:

Me: What's a way to say I've been trying to get something that probably isn't even achievable?

Me2: You could say you're "chasing unicorns"?

Me: Oh man, that's amazing! That's exactly what I was trying to say! I don't believe it!

Five minutes later

Me: Thanks again, it's so perfect!

Me2: I dunno...

Me: Why?

Me2: It's pretty fuckin' gay...

...

Me: Oh. Yeah... It is isn't it...

Draws the above illustration.