BLOG ENTRIES - 2009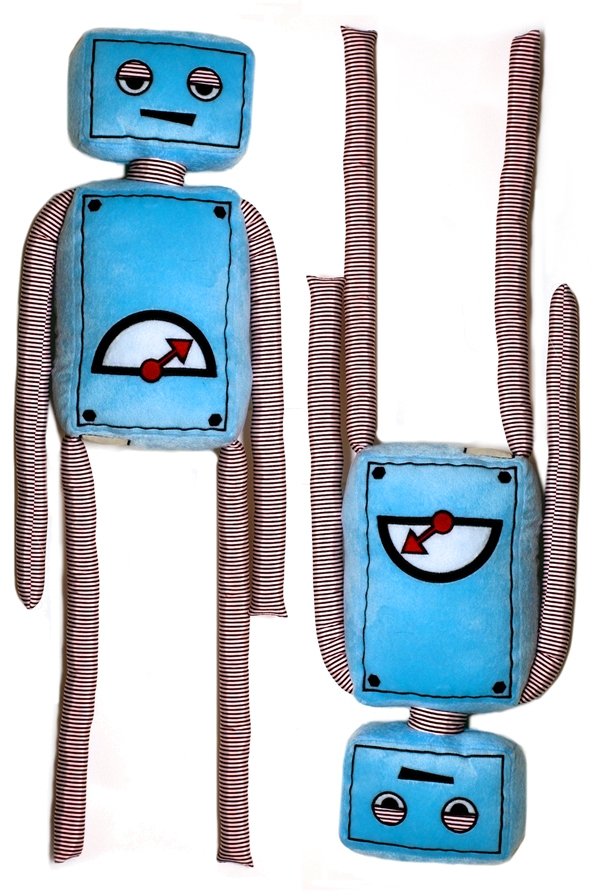 One of my best friends in the whole world, Bill, his awesome girlfriend Jessie, and I started making and selling Stuffed Robots back in 2005. We started off with three original robot designs by Jessie and Bill, but the project has changed and evolved several times over the years and currently presents itself as follows:

We made a big batch of 100 Mellowtron robots, and came to the unexpected conclusion that these would be the last Mellowtrons we ever made. After them we'll make 100 of the final RoxyBots, and then 100 of AngryBot. What we end up making after that remains to be seen, which is super exciting. We've been doing a lot of experimenting with stuffed animals, and as soon as we find something we feel really strongly about, we'll see what happens.

Click here to explore the new site!